Forensic investigation, litigation support
Whether the purpose is to define the age and owner of a spill to help insurance firms subrogate claims, or to evaluate allegations that industry or blasting for development have affected water systems, forensic investigation requires a keen sense of observation, integrity and impartiality during data collection, and an ability to present conclusions in a defendable manner.
See more.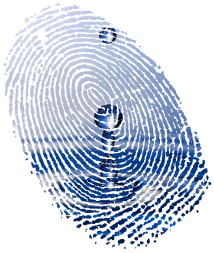 The staff at earth-water Concepts inc. are dedicated to scientific investigation. We know how to plan, control and document analytical and investigative techniques to identify, collect, examine and preserve information. We know how and when to test the validity and reliability of investigation procedures, and to justifiably correct them to avoid bias in results and conclusions. And we encourage peer review of our investigative methods and data.
Whether your needs are for support as expert witness in court, or for help to deal with regulatory agencies in defending for or against allegations relating to environmental and water resource quality and quantity, the skilled scientists at earth-water Concepts inc. can help. Our team includes individuals who are registered Professional Geoscientists, and associate engineers, biologists and chemists. Plus, the staff at earth-water Concepts inc. have experience dealing with environmental audits and law. This combination of technical skill, professional experience, and our ability too work extremely well with lawyers, makes the scientists at earth-water Concepts inc. better able to understand and assist on matters of litigation where there is a need for technical advise and input.
Education and training
Part of our cooperative approach to completing assignments is to transfer technical knowledge and capabilities to enhanced staff skills on the client side. This may include rudimentary training on geology and groundwater, to sample collection for monitoring systems, through to full client participation during water source exploration, assessment, and testing.
See more.
Involving clients in our assignments can present one advantage by helping to reduce site assessment and other project costs. But the real advantage of any technical knowledge transfer is to give clients intimate ownership of their projects and the capabilities they will need to better understand, and thus better ensure the long-term success and sustainability of their existing or newly developed water supply resources.
The knowledgeable staff at earth-water Concepts inc. enjoy taking the time and appreciate the one-on-one process of sharing information with our clients about their projects, environmental responsibilities, and water resources.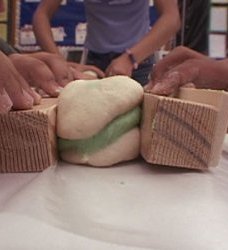 As a means of giving back to the community, our staff also work closely with classroom teachers and local school boards. earth-water Concepts inc. has developed and successfully class-tested many science curriculum modules, covering such topics as surface mapping, rocks and geologic processes, and the hydrological cycle, including groundwater and how actions by society can affect its quality and quantity, for delivery to elementary, junior high school, and high school students. The staff of earth-water Concepts inc. regularly participate in the classroom and with other community organizations to help kids make science discoveries both in the classroom and during class field trips.
Well design and construction overview
We are often called upon by well owners and drillers to review wells that have failed due to overpumping because they contain pumps that are either too big or improperly installed. Overpumping can cause any number of problems; from borehole erosion in poorly indurated aquifers, to excessive mineral deposition on well screens, to bedrock fracture dewatering.
See more.
Oversized pumps cost more to run than is necessary. Borehole erosion can result in well collapse, early pump failure, and the sediment produced can result in costly damages to water distribution and manufacturing systems. Excessive mineral deposition on well screens can cause screens to plug, sometimes beyond repair, significantly reducing well yields and causing pumps to fail. The dewatering of major water-bearing fractures can introduce air into bedrock aquifers, which can irreversibly decrease the hydraulic capability of the well and the aquifer.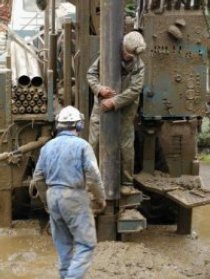 While these problems may be difficult (in some cases impossible) to repair, through careful assessment they can all be easily prevented by gaining a correct understanding of the aquifer's geology and hydraulic characteristics. This requires proper data collection and interpretation while drilling, and proper design and correct execution and analysis of pumping tests to assess subsurface hydrologic conditions, as well as to identify possible surface influences.
The experienced staff at earth-water Concepts inc. have the knowledge, the tools, and the skills needed to properly assess difficult well and aquifer conditions -- preferably before wells begin to fail.
We can help well owners and drillers resolve difficult situations -- from new well construction design, well rehabilitation, pumping test design, to field supervision of these activities to ensure proper sample and data collection, and adherence to construction plans. We maintain a selection of specialized field equipment, including water level tapes, single and multi-channel data loggers, monitoring-well packers, slug and flow testing apparatus, and down-hole video cameras to help document borehole geology and the integrity of well casings and well screens.
GIS and database development services
One of the more difficult aspects of managing natural resources is making sense of the large amounts of spatial data available. The staff at earth-water Concepts inc. have the GIS tools and skills to do that -- from general mapping, to database design and multivariate spatial data interpretation for mineral, water, forestry, erosion control, land planning, and more.
See more.
The use of Geographic Information Systems (GIS) on projects both large and small is a cost effective way to connect any number of database and/or spatial data capture techniques to produce accurate maps and analyze data from different sources -- to create decision making models and custom map output to meet specific client needs. We have developed an extensive GIS database and data management, interpretation and mapping capability for use in our own daily water resource work. We offer that capability as a stand-alone service to meet the custom needs of our clients.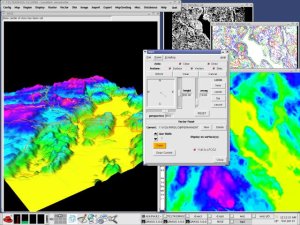 Industrial clients, municipalities, private water suppliers, and land developers have learned they can benefit from our ability to integrate their data with ours and to analyze most any spatial information, regardless of format or scale. Project applications include: mining, property claim location, water source development, silviculture and forestry resource projects, wind projects, remote sensing, urban and rural land use management, industrial siting, road design, market studies, economic analysis, environmental studies, and disaster management, among others.
earth-water Concepts inc. uses open source GRASS-GIS software on Linux work stations. GRASS integrates full 3-D vector and raster (voxel support) capabilities, remote imagery, built-in modelling capabilities (watershed-scale, hydrologic, erosion, contaminant transport, landscape structure, topographic, view plane, solar radiance, and 2-D and 3-D groundwater modelling), full 3-D visualization with animation, and its files can be readily integrated with other open source software such as ParaView, IBM's OpenDX data explorer, and Vis-5D for doing complex, state-of-the-art visual data analysis and presentation.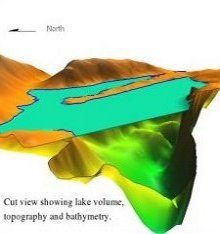 Open source GIS provides greater flexibility. That can translate into more robust, affordable solutions for our clients. The benefits of open source software include: support for many data formats for easy data exchange between both commercial and open source software; access to source code and a worldwide community of developers so the software can be tailored to meet specific client needs; and no licensing fees so resources can be spent on application development instead of software licenses, and software may be freely redistributed to clients who wish to follow-up by doing their own GIS development or maintenance.