Our staff has gained significant experience through direct engagement in environmental audits, environmental impact assessments, and contaminated site reviews and remediation for government, insurance companies and industry. Our staff's management skills and hands-on involvement in these activities allows us to work competently with clients where they need our help. Plus we offer our expertise to engineers, biologists, environmental consultants, lawyers, insurance companies, and others to help them achieve maximum results for their clients.
Research and assessments
Whatever the type of research, these are the criteria for credible scientific investigation: 1) clearly define the problem, 2) plan and outline the research approach, 3) use honesty in data collection and good judgement to ensure data validity, 4) draw conclusions based only on real data, and 5) integrity, objectivity and research experience.
See more.
The principal at earth-water Concepts inc. has been doing applied science and research and development for over 34 years -- from bleeding-edge research on continental drift using paleomagnetics; to exploring for oil, gas, mineral and water resources; to working with electronics experts and programmers to produce computer- run optical-electromagnetic ore sorting machines that are in use today at numerous manufacturing and waste management facilities. So we know how important good planning, the use of systematic approach, and objectivity are to doing good research.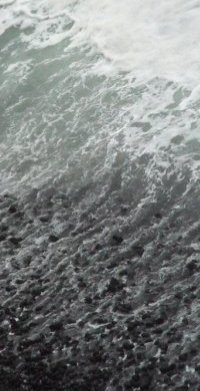 We incorporate cross-specialty teams who are equally dedicated to proper scientific investigation: qualify, then quantify; evaluate, then reach conclusions -- using only the best in proven protocols, technologies, and quality control. So from start to finish, you can be assured that your special project will receive the kind of expert attention it deserves.
Good scientific research must be systematic, logical, empirical, and replicable. The experienced staff at earth-water Concepts inc. have the right mix of scientific training, knowledge, experience, and capability to help you move your special development or research project forward. Call us. Lets talk about your needs.
Environmental monitoring
Environmental assessments tell only part of the story -- monitoring programs complete the process by looking at what actually happens during and after construction. Environmental monitoring programs compare effects to what was predicted during the risk assessment or permitting stages, and trigger any mitigation needed to prevent harm to the environment.
See more.
Environmental monitoring programs require a certain level of client operating and financial commitment. So, whether they serve as part of a voluntary environmental stewardship program or are mandated by regulation, the design of surface water and groundwater monitoring stations must be well thought out and their construction properly executed. Otherwise, they might not yield the type of credible site information needed or the level of confidence that is required of them to give proper return on their investment.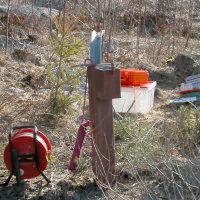 For example, not taking the time to properly understand the site and its geology, or cutting corners during monitoring system construction to meet low-bid budgets, can introduce bias to water quality monitoring results that can affect the ability of land owners and managers to make correct decisions, often with costly consequences. So it can make sense to apply that tiny bit of extra effort where it's needed to get it right.
The staff at earth-water Concepts inc. understand those criteria. We design monitoring programs that meet government regulatory requirements. But more importantly, we work with our clients and make the best possible use of local people and resources to develop monitoring programs that are cost effective and that can meet client site investment protection needs. Municipalities, industry, engineers, and others have learned that they can count on our expertise to do just that, for:
landfills, industrial sites, contaminated sites, water supply protection,



evaluating site geology, hydrology, hydrogeology,


managing pre-construction geophysical surveys to assess subsurface baseline conditions,


helping land owners plan and optimize their projects in light of environmental concerns, government regulations, and site monitoring needs and costs,


designing site monitoring schedules appropriate to site operations,


supervising system construction and data collection,


developing data quality control policies and procedures,



collecting water samples and/or training client staff on proper sample collection methods,


interpreting data, optimizing monitoring programs, and advising clients and regulators on site monitoring requirements,


re-purposing monitoring systems installed by others.


Environmental assessments
Environmental impact assessments require input from a broad range of scientific disciplines. Employing a team of specialist firms who can deploy a larger ratio of senior staff to assignments is a sensible alternative to hiring big consulting companies -- with better quality results, improved credibility with communities and regulators -- usually at less cost.
See more.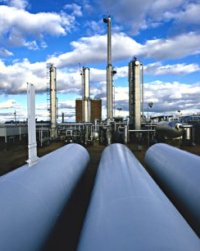 We specialize in geologic, surface water hydrology, and groundwater investigations. We build upon that expertise by joining forces with other senior environmental scientists, including biologists, chemists, economists, planners, engineers, air quality scientists, and others, to provide complete environmental impact assessments.
The staff at earth-water Concepts inc. are thoroughly familiar with federal and provincial environmental review process and regulations. We follow a balanced, scientifically sound approach to environmental assessment that takes into account the need for sustainable development as well as the protection of valuable ecosystems. And we're able to follow up our assessments with thorough mitigation and monitoring plans.
The kinds of tasks that earth-water Concepts inc. typically undertake during environmental impact assessments include:
assessment project management, shared management, reporting,



soil and bedrock surveys, acid-generating material assessments,


watershed, surface-water hydrology, surface-water and groundwater flow and quantity evaluations and characterization,



project water use requirement assessments,


well surveys, baseline sampling, monitoring,


climate change, flood prediction, tsunami risk assessments,



work with biologists to assess groundwater dependent ecosystems,


geospatial and temporal data collection and management,


public meetings, environmental hearings.


From single-site projects such as landfills or industrial expansion, to linear corridors, we can help guide your project through the full environmental approvals process.
Peer reviews
A peer review involves a critique by other professionals in the same business, with the same qualifications and credentials. Healthcare fields are known primarily for using the peer review system, and other industries such as accounting firms, educational institutions and governmental bodies are using external peer reviews more and more in their operations.
See more.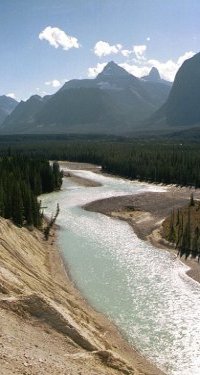 Whether you seek a second opinion to ensure that environmental standards are upheld for new development applications, as part of an internal audit process, to help reduce technical or financial risks where you may not have specific expertise available in-house, or for legal proceedings, the staff at earth-water Concepts inc. have the expertise and impartiality needed to evaluate reports or technical problems in a fair, reasonable and thorough way.
We can help you confirm or improve on the performance of others on those special water resources and environmental projects, or maintain standards of quality and improve credibility, for such things as:
any component of water resource development projects or proposals,


technical review of surface water and groundwater modelling concepts and procedures,


review of contaminated site assessments and remediation plans, proposals, procedures, and outcomes,


collection, analysis and interpretation of duplicate soil and water samples,


review of environmental impact assessment reports,


to serve adviser or agent to prepare requests for proposals, to review proposal responses, or oversee projects.