Keltic Petrochemicals Inc.
Keltic Petrochemicals Inc. hired earth-water Concepts inc. staff to join its team of senior scientists to complete the surface water hydrology, geology and hydrogeological components of the environmental impact assessments for a proposed petrochemical plant at the Sable Gas pipeline landfall at Goldboro on Nova Scotia's eastern shore. The project was to include an electrical power co-generation plant and a liquid natural gas (LNG) receiving terminal to augment its gas supply beyond what Sable Gas could deliver.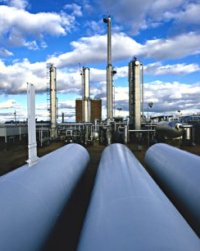 The project was to create over 3,000 jobs during construction, and several hundred jobs during operation and maintenance. To facilitate supply delivery and to reduce the liability of construction traffic along existing outdated roads, the project was to also include construction of 58 km of 100-series-type highway, to stretch across the province from the plant site up to the Trans-Canada highway at Antigonish on Nova Scotia's north shore.
The proposed petrochemical plant site is situated in a former gold district with several dozen abandoned mine shafts, underground workings, and four gold mill (mercury amalgam) tailings disposal ponds. The ~300 hectare site is underlain by a thin layer of glacial till and low-permeability metasediments that are significantly folded and faulted. Fault zone fracture flow and old unmapped mine workings, some of which were known to be in direct hydraulic contact with the ocean, combine to produce a very complex hydrogeological environment at the site.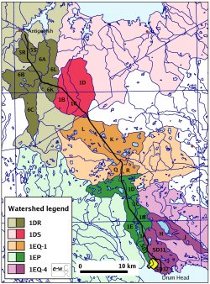 The environmental impact assessment for this project had considerable hydrologic and hydrogeologic components. The site had a proposed water demand of 20.3 million US gallons per day, which was to be obtained from a nearby lake (see
Isaacs Harbour River Watershed
). This would have required raising the lake level, with inundation nearly doubling the size of the lake. The proposed highway was to traverse an entire geologic cross-section of Nova Scotia and cross 38 streams located within 5 primary watersheds (21 secondary watersheds).
Working closely with the aquatic biologists and terrestrial biologists on the project team, earth-water Concepts inc. undertook a number of comprehensive investigations that included:
in-depth library reviews of mining reports to locate old mine workings, underground maps and former tailings disposal areas at the plant site,
detailed field mapping of the plant site geology, and extensive soil, stream water and stream sediment sampling to assess past mining legacies and to serve as a new baseline for environmental assessments and future environmental monitoring programs,
installation, hydraulic testing and groundwater sampling at numerous piezometer nests located both on-site and off-site to assess the local and regional hydrogeology, groundwater quality, and to serve as a baseline for future monitoring of community groundwater resources,
a detailed well survey and door-to-door water sampling program of all drilled and dug residential wells in Goldboro located within 1 km of the proposed plant site boundaries,
assessment of potential groundwater, surface-water and ecosystem interactions as related to the proposed land form and land use changes necessary for plant-site construction and operation,
assessment of potential global climate changes and possible tsunami affects on the long-term viability of the proposed plant site drainage needs and sustainability of the petrochemical and LNG project,
data collection and site surveys of the several hundred domestic, farm and industrial water supply wells located within 1 km of the proposed 58 km highway corridor,
geological mapping and detailed review of exploration assessment records for base metal and other mineral interests along the entire proposed highway alignment as a means to identify potential land use conflicts and areas with potential to generate acid storm drainage,
detailed inspection of all road-stream crossings along the proposed highway, with access by road and helicopter, to assess individual stream morphology and stream flows,
mapping and modelling of all the 21 sub-watershed catchment areas traversed by the proposed highway alignment to assess annual and seasonal normal and storm stream flows at all road-stream crossings along the proposed highway alignment,
preparation of the following components of the environmental impact assessment report for the project: geology, geologic risks, hydrology, hydrogeology, surface water quality baseline, groundwater baseline, climate change affects, and tsunami risks,
participation at all environmental hearings.

Trans-Canada Highway twinning
While employed at Public Works and Government Services Canada, the principal at earth-water Concepts inc. was assigned to complete the geology and hydrogeology components of an environmental impact assessment for the twinning of roughly 60 km of Highway 104 from Oxford to Kemptown, Nova Scotia. This provincial-federal project required a significant widening of the existing highway right-of-way, along with surface grading changes. This had the potential to impact streams and water supply wells due to the creation of severe groundwater level changes at places during construction, and due to the application of additional road salt during winter highway operation.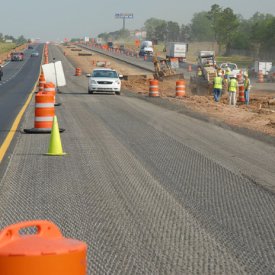 Working closely with associate biologists, a comprehensive investigation was carried out that included:
detailed desktop reviews and field mapping of the soil and bedrock geology along the entire section of highway being assessed,
review of mineral exploration assessment files for base metal and other mineral interests along the entire route to identify areas where there might be a potential for generating acid storm drainage,
development of acid drainage prevention and mitigation measures,

data collection and detailed surveys of all water supply wells located within anticipated zones of influence,
evaluation of all stream crossings to identify and assess the potential for new impacts due to introduction of new surface storm flows,
evaluation of possible groundwater sensitive ecosystems and possible impacts to them due to construction and operational changes along the subject stretch of highway,
preparation of related environmental impact assessment reports.
Imperial Oil divestitures
Following the purchase of a number of former Texaco bulk fuel distribution sites and service stations in Atlantic Canada, Imperial Oil Canada was ordered by the Federal Government under terms of the Competition Act to divest of a number of the newly acquired sites. While it had purchased the sites as-is, there were liability concerns for property resale, and Imperial Oil embarked upon a broad environmental assessment and clean-up program for all the sites.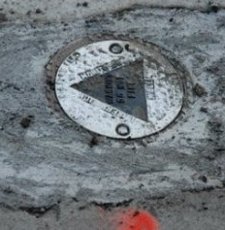 While employed by others, the principal at earth-water Concepts inc. managed the geology, geochemistry, and hydrogeology components of the site investigations, along with design of the remediation programs at over two dozen petroleum sites. All of the sites were worked on simultaneously with tight schedules to meet resale conditions. The work, which for some of the sites was valued at over $1 million, included the development and implementation of unique and innovative site investigative and clean-up techniques, some of which the principal at earth-water Concepts inc. had borrowed from the past while doing oil and gas exploration work. All of the assessments and the remediation projects at all sites were completed on time and below budget.
Advice to insurance companies
The predecessor company to earth-water Concepts inc. was called upon regularly by a number of insurance company clients to help carry out subsurface assessments and to offer direction for the clean-up of residential and other heating oil and gasoline spills. Typical projects, for which site investigation and clean-up costs ranged from a few thousand dollars to several hundred thousand dollars, usually involved multiple properties, often times with multiple spills having occurred over time.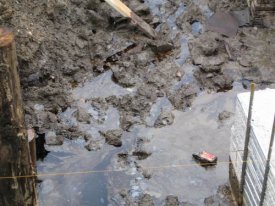 The earth-water Concepts inc. staff were called upon to evaluate site surface water, groundwater, and soil samples, and to analyse laboratory data for proper petroleum product fingerprinting, all in efforts to differentiate the various spill events and spill ownership. This data was used by the client firms to seek proper subrogation where other insurance firms might involved to share the costs of complicated site cleanups.