Our philosophy is to focus on close partnerships with our clients to obtain a clear understanding of their objectives, and to utilize a pro-active project management approach and our knowledge and expertise to achieve those objectives, while protecting public health in balance with the environment.
Any preference that inhibits impartial judgement can prejudice a correct solution. Therefore, our service is dedicated to proper scientific investigation: qualify, then quantify; evaluate, then reach conclusions. And whether we apply our craft on turnkey projects, or to serve as client's agent, we follow-up on assignments through construction to the final stages of project completion, and post-construction maintenance, in the process working directly with our clients and their engineering or construction firm of choice -- for the best possible interaction with nature's science.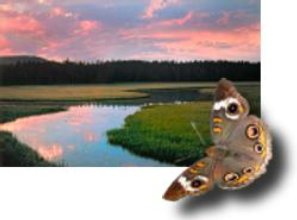 While larger companies often segregate activities by department and staff seniority, earth-water Concepts inc. is a small specialist firm that prefers to involve the same senior professional at every stage of the project: from project design to background research, site work and data collection, to interpretation, implementation and reporting. In other words, the Principals proposing the work are the ones doing the work. The result is higher quality and more consistent scientific output and a more productive partnership with the client. Thus, our clients can be assured that they will receive the level of expertise and higher calibre of work they expect when hiring a professional service.